Our amazing team created a brand new hand sanitizer. With over 80% alcohol, this amazing product exceeds CDC guidelines unlike the average sanitizer. To give back to all the heroic frontline workers during the COVID-19 pandemic, our team donated hand sanitizer bottles to local New Jersey hospitals and police departments as a token of our appreciation.

We can't thank you enough.


Joseph M. Sanzari Children's Hospital in Hackensack, NJ. -- 2,000 bottles
Valley Health Hospital in Paramus, NJ - 2,016 bottles
St. Joseph's Health Foundation in Paterson, NJ. - 2,000 bottles 
Englewood Health in Englewood, NJ. - 2,000 bottles
Holy Name Medical Center in Teaneck, NJ. - 2,000 bottles

Oradell PBA in Oradell, NJ. - 50 bottles
Paramus Police Department in Paramus, NJ. - 500 bottles
Bergen Medical Volunteer Initiative

Community Options, Inc. of Northern NJ -- Elmwood Park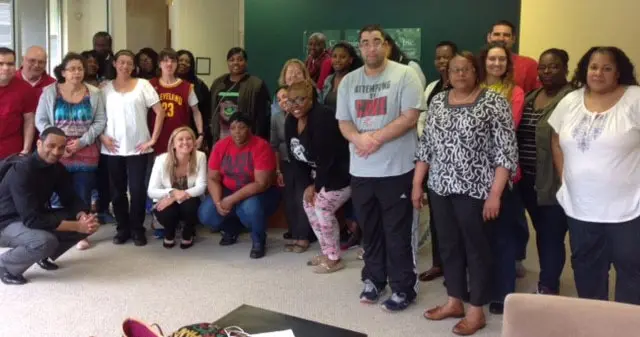 Photo Credit: Community Organizations, Inc.
Community Options, Inc. supplies group residential support and services to individuals with disabilities living in Bergen and Passaic counties, which is the epicenter in New Jersey, attacked by COVID-19.  A volunteer with the organization spoke with us, asking if we could help with hand sanitizers for their homes.  We were honored that they contacted us and was immediately on it. Fantasia donated cases of hand sanitizers to be used in their residential homes.  Thank you, Barbara Frimpong, Executive Director / Bergen, Passaic office for your kind note.  Fantasia values and respects the great work these individuals do for the people of our state!    
---
Need some hand sanitizer at home? We got you covered.
Enjoy the convenient micro mist with fragrance free & natural formula for your hands and other everyday items such as keyboards, shopping carts, door handles & so much more. Stay home. Stay safe. 
<3 Team Fantasia