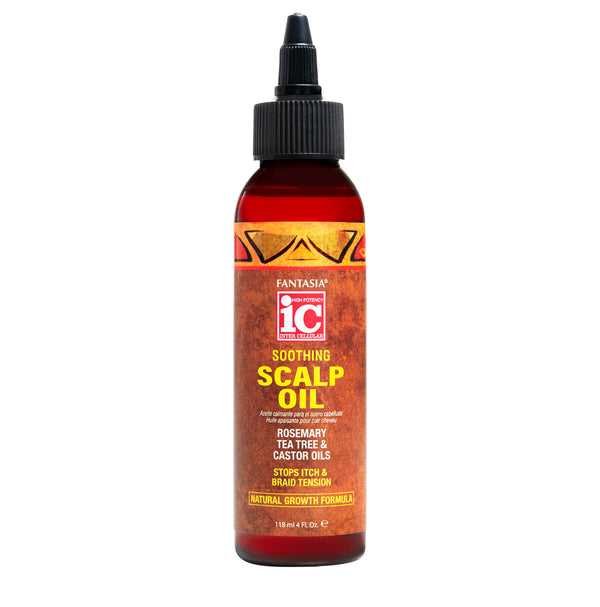 Soothing Scalp Oil 4 oz. NEW!
BRAIDS • LOCS • TWIST • CORNROWS 
PROTECTIVE STYLES • WEAVES AND WIGS
• Developed to support scalp health and nourish hair follicles.  
• Helps to alleviate itchy scalp and minimize inflammation.
• Our unique blend of vitamins and oils strengthens and hydrates.  
• Promotes new hair growth. For all hair types.
• Rosemary Oil promotes new hair growth and adds volume.
• Tea Tree Oil helps alleviate itchy scalp and reduce inflammation.
• Castor Oil nourishes and strengthens brittle hair. Boosts elasticity and shine.
Item# 4310